Open the USB cover as displayed in the image below.
Plug-in the provided Micro-USB cable into the charging slot.
Plug-in the other end into the wall using the provided AC adapter, or into a 12v DC outlet (car charger) with the provided DC adapter.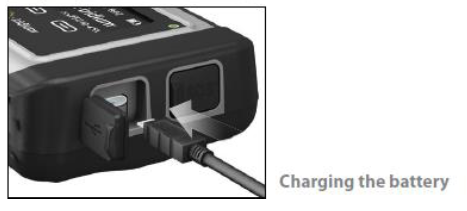 Note: The battery will take up to 3 hours to completely charge, we recommend a charge time of 12-24 hours whenever possible.