To locate the exact Iridium Extreme 9575 production model number:
1. Turn the D-ring to the vertical position and remove the battery.
2. There will be two stickers within the device battery compartment. The yellow sticker will have the exact model number, indicated by 'Model' and the country of assembly as per the below image: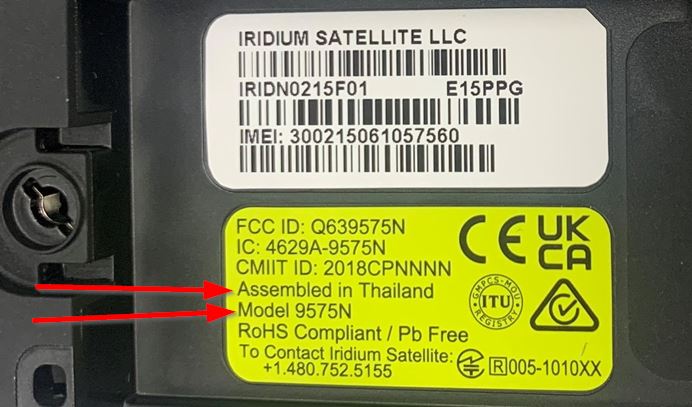 IMPORTANT NOTE: New Iridium batteries sold by Roadpost will NOT fit older Iridium Extreme models that have any of the following criteria:
Label shows 'Assembled in Malaysia'
Model is lower than 'J', IE: 9575A through 9575I
Device manufactured 2015 or prior
Revision number (second row on white sticker) is between IRID0215A – IRID0215Z04
(Note: IRID0215ABxx is considered newer than IRID0215Zxx and compatible with new batteries.)
Iridium no longer provides batteries manufactured to fit these older models.