This article will guide you on how to manage your consumer subscription to InReach, your rate plans, devices and how to cancel your service.
MANAGE YOUR SUBSCRIPTION/SERVICE
Please log in to your account at explore.garmin.com
From there, navigate to the "Plans and Devices" tab.
Click on "Edit" under the subscription header in the middle: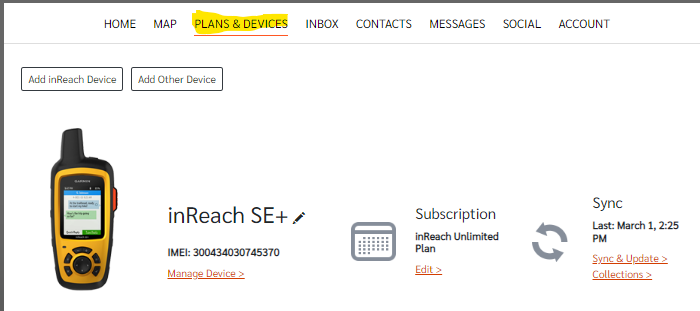 From there, you will be able to change your plan, suspend your service, or cancel your service.

Adding Or Swapping Your InReach Device
please click on the add InReach device button as indicated below.